10 Odor-Free Days: Guaranteed*
*Or your money back. For real.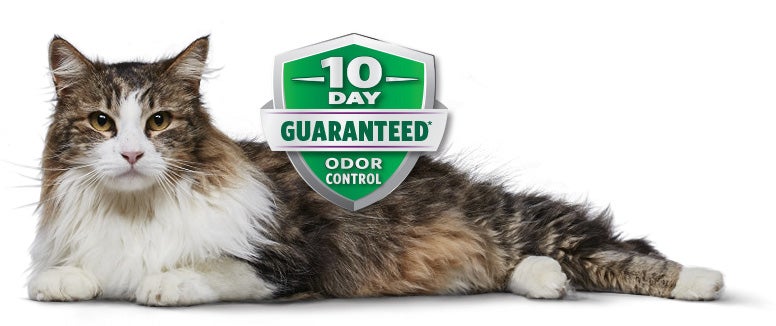 We stand by our Complete Performance litter. No matter what.
Scoop Away® Complete Performance litter features 10-day odor elimination with activated carbon and plant extracts for extreme odor control. If you find the litter getting stinky before 10 days, just download the form below and send it in for a full refund.**

Download the Form »

**Don't worry, this isn't a catch. Just a few helpful hints: If you have trouble printing the form, use your mouse to right-click. Select "Save As" to save it to your computer. Re-open it from that location, print, and fill out. The form itself also contains full Terms and Conditions.